Adventure 4×4 Service and Repair – Land Rover Service Leeds Yorkshire & Land Rover Repairs Leeds Yorkshire is part of an elite group of the UK's leading independent specialists in Land Rover Service and

Land Rover Repairs

. We have extensive technical knowledge of all modern Land Rover Vehicles.

Our workshop offers you a comprehensive range of services for Land Rovers, including servicing (including new vehicles still under warranty),

repairs

, off-road & expedition preparation and

tuning to improve your vehicles performance

.

Adventure 4×4 Service and Repair uses Autologic®, this is the very best in diagnostic technology for Land Rovers. With Autologic® it allows us to offer a full and complete diagnostic and repair service for all electrical and electronic Land Rover systems. Adventure Service and Repair are one of West Yorkshire's independent specialists with full and complete in house diagnostic capability for ALL Land Rover and Range Rover models.

Adventure Service and Repair offers you a level of service which is higher than that of the main franchised dealers at prices which are significantly less. Typical cost savings are over 50%. So when your Land Rover is next due a service, M.O.T., develops any problems or you just need sound advice, please don't hesitate to contact us. …Your solution is only a phone call away!
Don't just take our word for it – here are some comments from our clients
| | | | | | | | | | |
| --- | --- | --- | --- | --- | --- | --- | --- | --- | --- |
| "I have used dealers in Land Rovers quite a few times in the past and have been disappointed by their high prices and inflexible attitude. It was really refreshing to find Adventure 4×4 Service and Repair. Their prices are very reasonable at around £40 per hour but the quality of work is as high if not higher than the dealer and Chris and his team are always flexible, willing to help and give excellent advice." | | | "I costed up a universal joint at my main dealer and they quoted £180.00 and were already saying i would probably need the whole prop shaft at around £850.00 including part and labour. Adventure service and repair did the same job for around £70.00 – they did the job while I waited and it drives really nicely now and I have to say there is just no comparison to the dealer. You would just be crazy to waste your money! " | | | "I had a problem starting my Land Rover so I rang the dealer and they were rude and unhelpful saying I had to book in my vehicle with them for investigation. I had done this in the past on another issue and they quoted extortionate prices which I ended up paying and whilst it was in they did unauthorised work which ended up costing me even more – their excuse was they had the part off and it need extra bits… | | | …This time I took my Land Rover to Adventure Service and Repair and Chris advised it was probably the Glow Plugs, he put some new ones in for me and charged surprisingly little for the parts and labour and it starts every time now! My best recommendation to you is steer clear of the dealers who don't care and go to Adventure Service and Repair who care about building long term trust with their customers!" |
Our History
Adventure 4×4 was opened in spring 2004 selling parts and offering quality servicing and repairs when there was a gap in the market for a new type of Land Rover specialist.
In April 2012 Chris Quinn the servicing and repairs mechanic at Adventure 4×4 bought the servicing and repair part of the business and Adventure Service and Repair was born. Adventure 4×4 still operates next door and is concentrating on the supply of excellent quality genuine Land Rover and OEM parts that are fiercely competitively priced. For parts see their site here: http://adventure4x4direct.com
INTERESTING FACTS ABOUT ADVENTURE SERVICE AND REPAIR
THE ONE AND ONLY!
Adventure Service and Repair are a well renowned independent specialists in Land Rovers in West Yorkshire and are one of the few companies in Yorkshire to have a full and complete diagnostic capability for all Land Rovers.
SERVICE YOU CAN BET YOUR LIFE ON
Adventure Service and Repair Emergency Medical Logistics' fleet of Land Rover response vehicles. Their work involves delivering organs from organ donors to sick patients throughout the UK.
Adventure Service and Repair have carried out diagnostic work directly for our two closest competitors. There may be plenty of so called Land Rover garages out there, but there is only ONE real specialist in Land Rovers.
DISTANCE NO OBJECT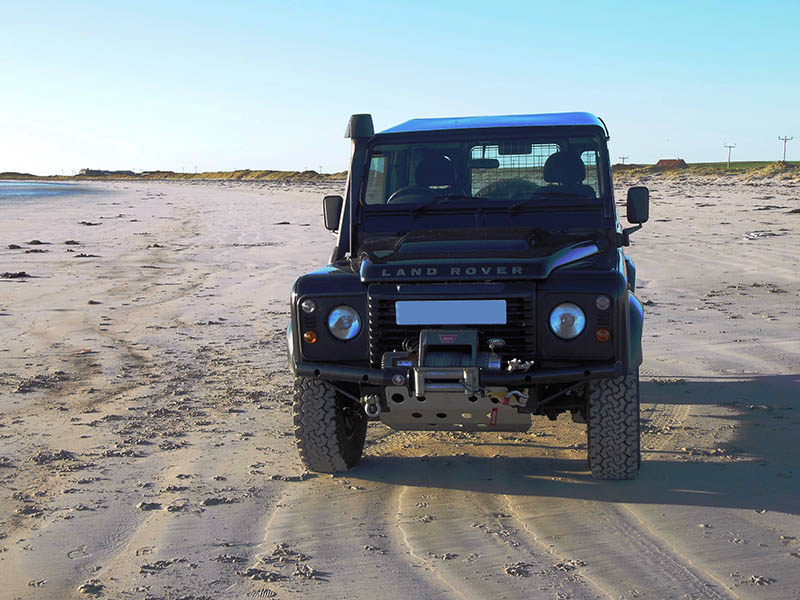 We have regular customers who travel from Manchester, Hull, Sheffield, Nottinghamshire and we even have one customer who travels from Stronsay in Orkney taking 2 Ferrys and a 500 mile journey every year for his annual service. 

WHERE DO YOU WANT TO GO? 
Vehicles prepared by us have travelled to Iceland, Finland, Norway, Sweden, North Africa, The Sahara, Australia and the Croisse Blanc.
Have a look at our facilities with our 360 Virtual Pictures on Google Streetview: